Celebrating the fearless females of DC Comics, this collection of super heroines and villainesses allows players to wreak havoc as Raven, battle as Batwoman, tear up the ground as Terra and pack a pretty mean punch as Power Girl! The pack also includes fan-favorites such as alien princess Starfire, water-controlling Mera, animal-mimic Vixen and Stephanie Brown as The Spoiler. They'll all need to be on their guard against the extremely explosive Plastique and the cold and calculating Killer Frost!
A full sized picture of Steph's costume, clearly based on
Batman Eternal
's redesign: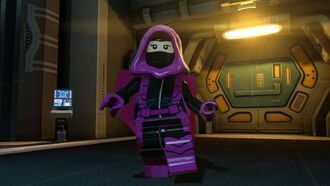 A profile page of Steph and Batwoman:
Videos of gameplay featuring Steph!
https://www.youtube.com/watch?v=F7rvfdb1O5k
https://youtu.be/Iyjajusa62g?t=10m57s
Sources: http://store.steampowered.com/app/335800/
https://www.facebook.com/LEGOBatmanGame/photos/a.216538901786434.48815.199285640178427/764197647020554/?type=1
---
LEGO Batman: The Videogame is a video game developed by Traveller's Tales. It was released on September 23, 2008 for the PlayStation 3, Wii, Xbox 360, PlayStation 2, Nintendo DS, PlayStation Portable, and Microsoft Windows. The game is similar to the LEGO Star Wars series, in that it is both a game based on a licensed property and have environments, objects, and creatures made out of LEGO. Warner Bros is handling the publishing, marketing, and financing aspects. (Source: Wikipedia)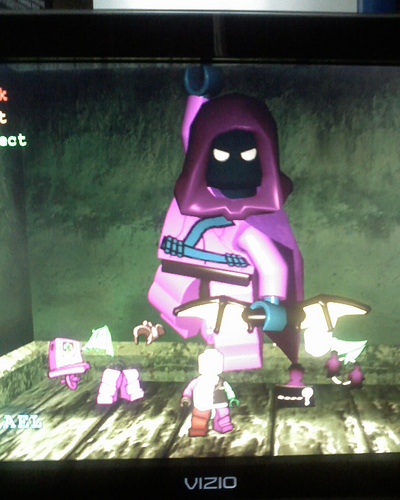 Spoiler is an unlockable character you can use after completing the game. You can redo levels with her and use her specific skills to your advantage.
Spoiler doesn't appear in the Nintendo DS version of LEGO Batman: The Videogame